Touching Contemporary blown glass chandeliers: Ghirigori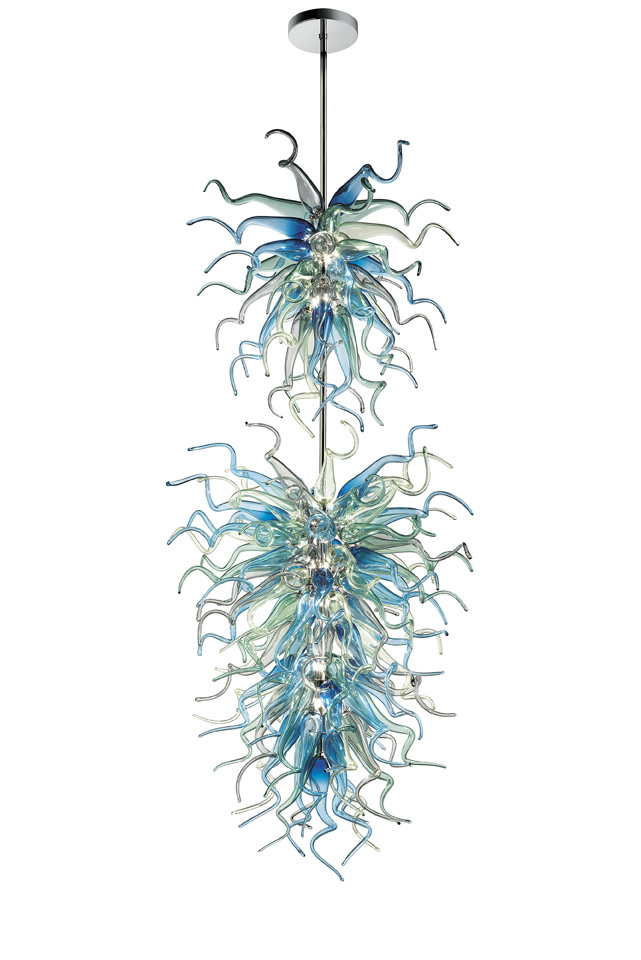 The Ghirigori are sets of Murano glass twisted lines. They almost touch each other in space, but they never do it, with a strong visual and dynamic effect.
Color plays a leading part in the collection, totally changing the nature of the articles: they can be simple and elegant with soft tones, but they become a fantastic explosion pulling together intense tones.
Our Catalogs offer a huge variety of colors: from crystal to mirrored gold and silver, from single-coloured finishes to fading colours, to bi-coloured pasta finishes, but we can create any other color, if requested.
This is because of our overall approach to furniture: we know that color is a critical element of interior design.
When we designed the collection we paid particular attention to the metal frame: since the glass elements are twisted and very close each other, the frame was designed to be flexible.
This guarantees the assembly to be perfect and safe.
Glass elements are created by our master glass masters. They are unique hand blown glass items, and a glass master shows his skill attempting to standardize the size of glass, especially in diameter. Technique and skill together produce great and marvelous results.
The collection includes simple appliques, small suspensions and ceiling lights, but Ghirigori collection has also been chosen for big projects, by customers who wanted custom made Italian blown glass chandeliers.
As an example, the article C E.H.F. 6 was designed and created for a prestigious private residence.